NYE COUNTY SCHOOL DISTRICT - ASSESSMENTS
The Nye County School District uses assessments to ensure that all students are learning and receiving a quality education. From the data administrators and teachers determine what students know and what they need to learn.
There are two types of assessments, Formative and Summative.
Formative assessments are assessments FOR learning. They are a process used by teachers and students during learning and teaching to provide meaningful and actionable feedback to improve learning outcomes. The Brigance and MAP assessments are formative in nature.
Summative assessments are assessments OF learning. They are designed to verify learning has taken place and to evaluate student mastery of learning goals. The WIDA ACCESS, SBAC, EOC, ACT, and CTE assessments are all examples of summatives.
Please take note of the the following Assessment Notification Froms: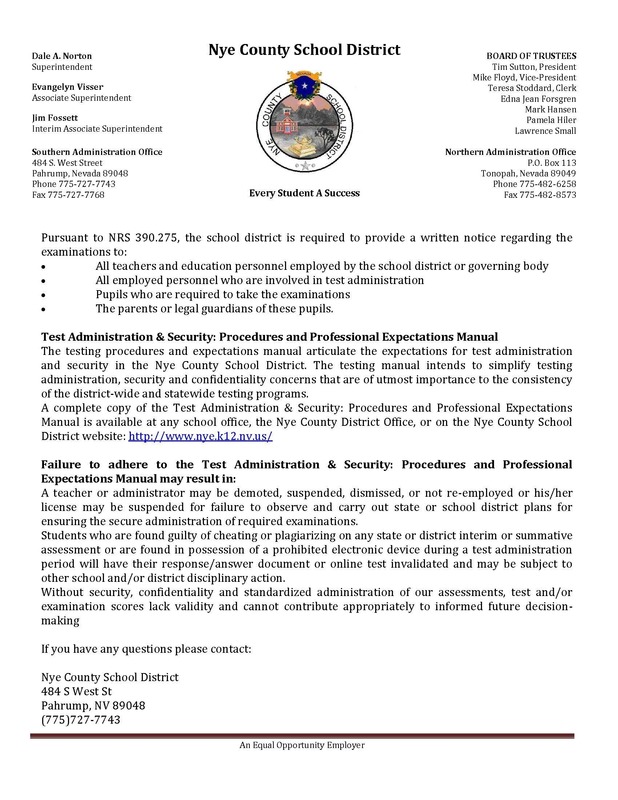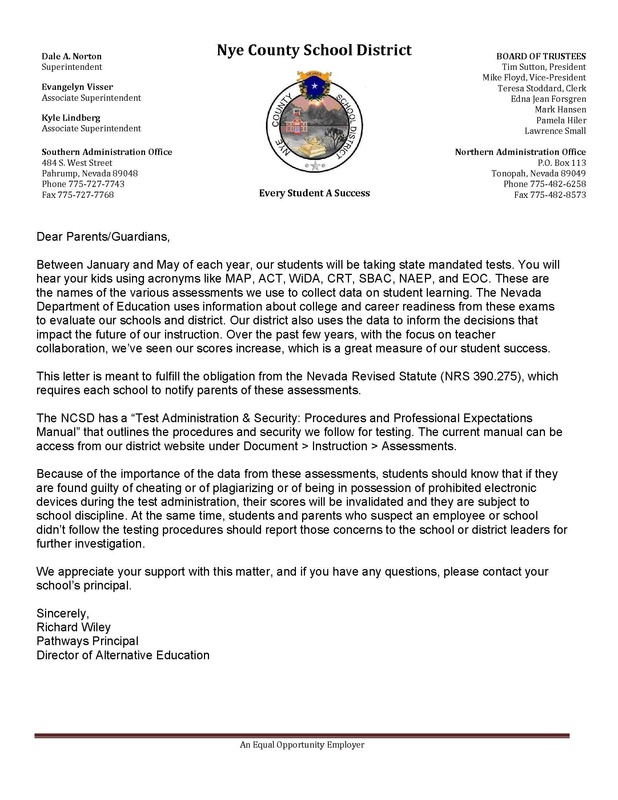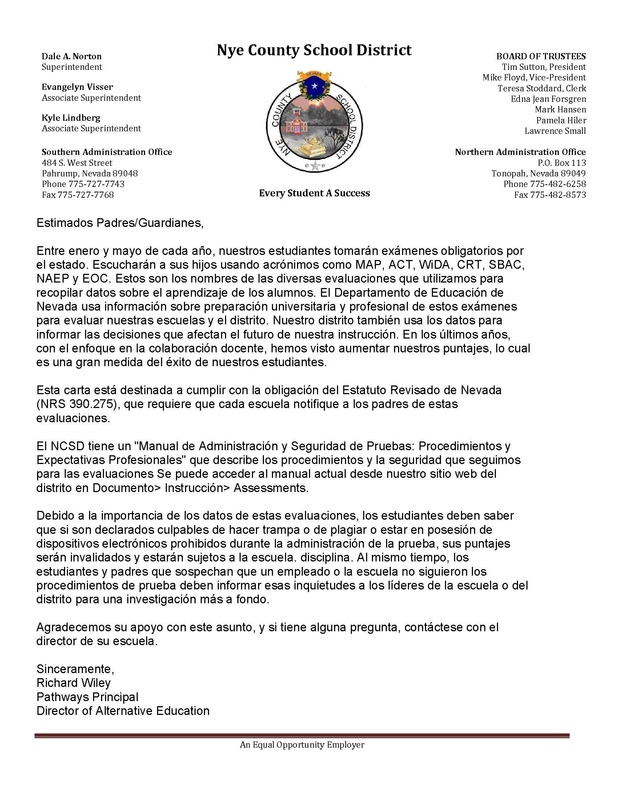 If you have any questions please feel free to reach out to us at 775-751-6822.