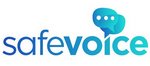 In partnership with the Nevada Department of Public Safety, the SafeVoice program provides students a safe place to submit tips concerning their own safety or that of others. A fully trained professional team of experts responds in an appropriate manner 24/7/365. Tips always stay anonymous. The SafeVoice reporting system can be accessed by clicking on the link to the right or calling 833-216-SAFE.
Dear Parents, Grandparents, and Guardians
2018 has begun and we are ready for it! As we commence a second semester of learning, I am truly happy to share with you that students and parents at this school now have access to SafeVoice.
SafeVoice, a new program that enables students to anonymously report threats to the wellbeing or safety of their friends, themselves, or our school.
SafeVoice is monitored 24/7 by professionals trained to respond to student issues including self-harm, violence and risky online behaviors. All reporting is anonymous.
Created by the Nevada Department of Education, SafeVoice is another way to support students, school climate and safety.
SafeVoice is available as a downloadable app on Android and Apple phones. You and your child can also access SafeVoice by visiting www.safevoicenv.org or calling 833-216-SAFE. That's (833)216-7233.
If you have general questions or want more information about SafeVoice, please visit www.safevoicenv.org.
Reports are Completely Confidential.
Examples of concerns that can be reported using SafeVoice include, but are not limited to:

Thank you for your support of our school!